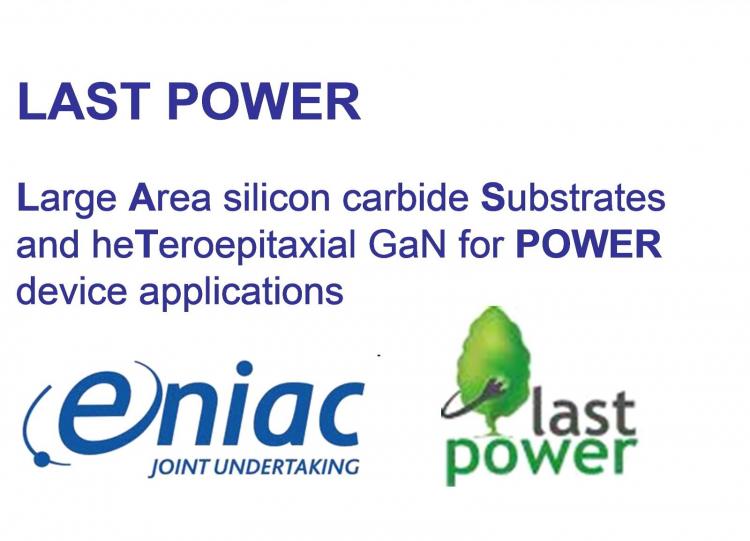 The aim of the European project LAST POWER  was to develop equipments, materials and processes for power devices applications based on wide band gap semiconductors (SiC and GaN). In particular, the target materials were 150mm 4H-SiC wafers and GaN heteroepitaxy on 150mm Si substrates. The process development was focused on switching devices (i.e., 4H-SiC MOSFETs and JFETs, normally-off GaN HEMTs) able to work up to 150°C. Hence, innovative packaging materials were also studied.
These research activities are strategic, as they have applications in several fields: from telecommunication to automotive, from consumer electronics to electrical household appliances, from industrial applications to home automation.
The know-how has been developed taking advantage by the presence of the most advanced public research centres and reference Universities on SiC and GaN technologies, large companies world leaders and many SMEs from 6 EU countries.
STMicroelectronics, Italy
LPE, Italy
CNR-IMM, Italy
FORTH, Greece
NOVASiC, France
Consorzio Catania Ricerche, Italy
Institute of High Pressure Physics, Poland
Università della Calabria, Italy
SiCrystal, Germany
SEPS Technologies, Sweden
SenSiC, Sweden
Acreo, Sweden
Aristotle University of Thessaloniki, Greece
During the project duration (48 months), the consortium has developed a European technology including equipment (growth, processing and characterization), processing (growth and device fabrication) and characterization (methods and equipment) till some of the possible applications.
Project Coordinators:
Antonino Scuderi and Antonio Imbruglia (STMicroelectronics, Italy)
Coordinator for CNR-IMM: