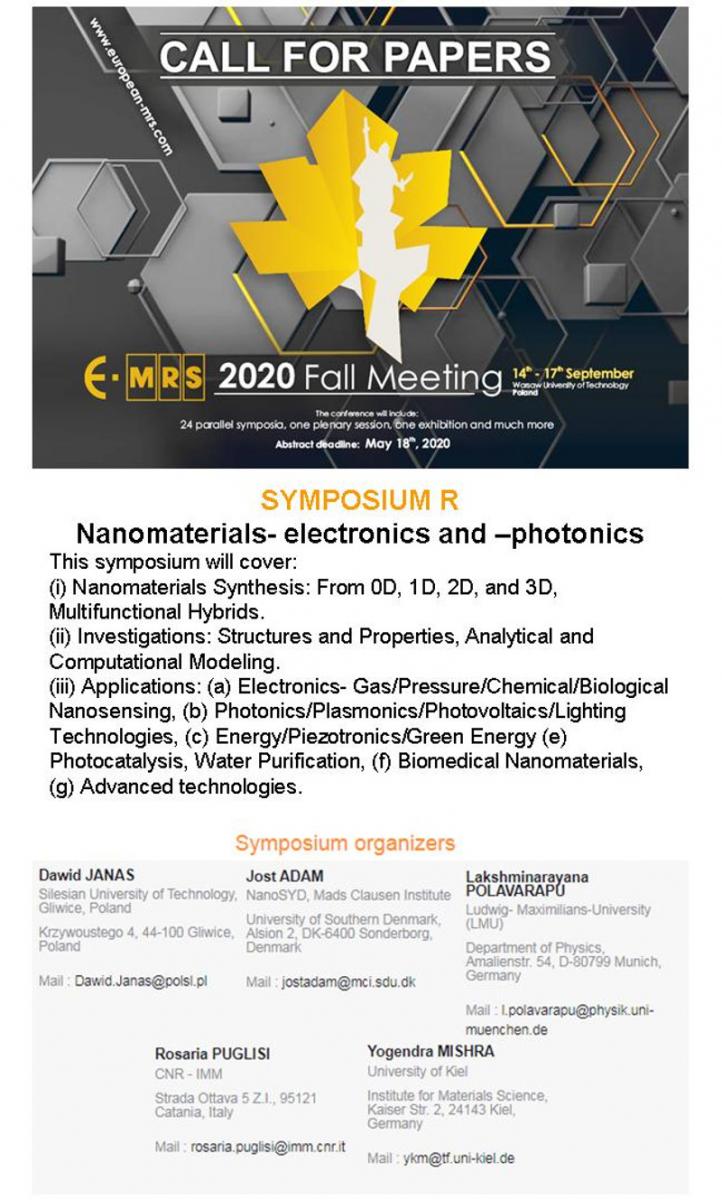 Deadline for abstract submission: May 18, 2020.
This symposium will cover:
(i)   Nanomaterials Synthesis: From 0D, 1D, 2D and 3D, Multifunctional Hybrids.
(ii)  Investigations: Structure and Properties, Analytical and Computational Modeling.
(iii) Applications:
(a) Electronics- Gas/Pressure/Chemical/Biological Nanosensing;
(b) Photonics/Plasmonics/Photovoltaics/Lighting Technologies;
(c) Energy/Piezotronics/Green Evergy;
(d) Photocatalysis, Water Purification;
(e) Biomedical Nanomaterials;
(f) Advanced technologies.
Link: https://www.european-mrs.com/meetings/2020-fall-meeting