Primary tabs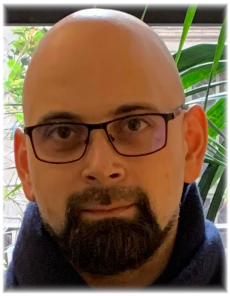 Activity:
Probe corrected (S)TEM, EELS, EDS - material and device characterization
chalcogenide materials for PCRAM
2D materials for micro and nano-electronics
amorphous-crystal transition in nano-structures
Curriculum:
A.M. Mio got his Ph.D. in Physics in 2012, working on "Crystallization of Amorphous Chalcogenide Nano-Regions and Test-Structure Fabrication for Non-Volatile Memories". His research activities mainly concern the investigation of structural, morphological and chemical properties by transmission electron microscopy (S)TEM. He obtained his Master Degree in Physics (Condensed Matter Physics) at the University of Catania in 2008, developing part of his thesis activities on atomic cooling at the European Laboratory for Non-Linear Spectroscopy in Florence.
He was also student at Scuola Superiore di Catania (SSC, the institute for advanced studies of the University of Catania), where he graduated summa cum laude in 2009. From 2015 to 2016  he was President of SSC Alma Mater Alumni Association, managing its activities (scientific seminars, degree awards, social meetings, etc.) and its members as well as the website.
From June 2016 to August 2017 he was postDoctoral Researcher at the RWTH Aachen University, in the Phase Change Materials group led by Prof. Matthias Wuttig.
In 2013, he got the certification to teach Mathematics and Physics at High School (Italian TFA, cdc A049) and from September 2017 to November 2019 he was staff physics teacher at Italian ministry of the education, university and research, MIUR
From 2012 to May 2016 and then from September 2018 to November 2019 he was postDoctoral Research Fellow at the Institute for Microelectronics and Microsystems of the (Italian) National Research Council, CNR-IMM.
From November 2019 he is staff Researcher at CNR-IMM.