Primary tabs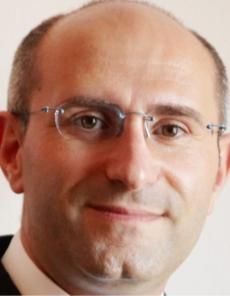 Activity:
Filippo Giannazzo was born in Enna (Italy) in 1974. He received the Laurea in Physics and the PhD in Materials Science from the University of Catania, in 1998 and 2002, respectively. He joined CNR-IMM as a researcher in 2005, and he is Research Director from 2020.
His research interests cover the following aspects of materials science and nanotechnology:
(i) Scanning probe microscopy methods (CAFM, SCM, SSRM) for the characterization of charge transport properties in advanced materials for micro and nanoelectronics, including wide-band gap semiconductors, semiconductor heterostructures, nanostructured metal films, dielectrics, organics, graphene and other 2D materials.
(ii) Integration of graphene and other 2D materials for advanced electronics applications (high frequency, low power dissipation).
He authored or co-authored more than 350 papers and 10 book chapters in these research fields (H-index=42, >6200 citations, source Scopus December 2022). He is co-author of an international patent. He delivered several invited talks in national and international conferences.
He has been involved in several National and EU projects, and is currently coordinating the project "ETMOS: Epitaxial Transition Metal dichalcogenides Onto wide bandgap hexagonal Semiconductors for advanced electronics" in the framework of the FlagERA-JTC 2019.
He has been co-chair of two EMRS symposia (Symp. D at EMRS-Fall 2010 and Symp. J of EMRS-Fall 2012), co-organizer of the 3rd edition of the "International School of Physics and Technology of Matter" in Otranto (September 2014). Furthermore, he has been in the organizing committee of several international conferences (HETEROSIC09, WASMPE09, WOCSDICE 2011, ICSCRM 2015).
He holds national and international collaborations with academic institutions  (University of Catania and Palermo; University of Tours, France; University of Montpellier, France; University of Erlangen, Germany; CNRS-CRHEA, France; University of Linkoping, Sweden; HAS, Budapest, Hungary; IEE-SAS, Bratislava, Slovakia) and industries (STMicroelectronics, Italy; Centrotherm, Germany; Graphenea, Spain; TopGaN, Poland).
In 2004 he was awarded with the SISM award from the Società Italiana di Scienze Microscopiche, and in 2014 with the "Giovan Pietro Grimaldi" award for Physics from the Accademia Gioenia and University of Catania.